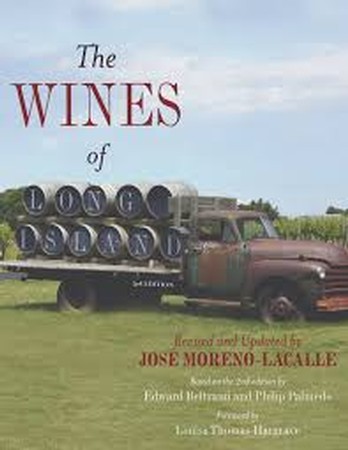 THE WINES OF LONG ISLAND - 3rd Edition
José Moreno-Lacalle has updated the authoritative book, "The Wines of Long Island," originally published in 1987 and revised in 2000. This edition is intended as the principal reference and guide for the wines of Long Island. It has nearly 300 pages, a foreword by Louisa Hargrave and an expanded section on terroir, varieties, and vintages.
José has been writing about winemaking and viniculture on Long Island for his blog, "Wine, Seriously", since 2010. He holds a Wine & Spirits Education Trust (WSET) Diploma in Wine (a professional certification) as well as an MA in Art History.