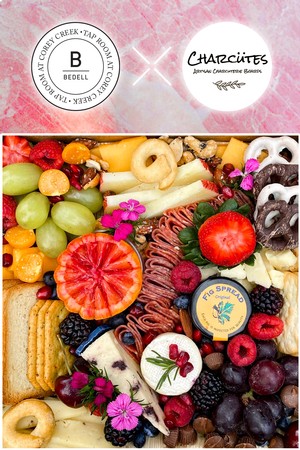 DIY Cheeseboard Studio with Charcutes
Learn how to craft your own cheeseboard masterpiece with local food stylist Hannah Goodale of Charcutes. Enjoy unlimited tap wines at Corey Creek from 6-9PM as you receive full instruction on how to cut cheese, fold meats, and make a beautifully presented cheeseboard. Participants also get to keep the wooden board itself as well as their charcuterie creation!
We look forward to creating with you. All cancellations are subject to a fee equal to 50% of the total ticket price and any cancellation received within 72 hours or less of the workshop is non-refundable.
Thursday, November 18th 6-9PM